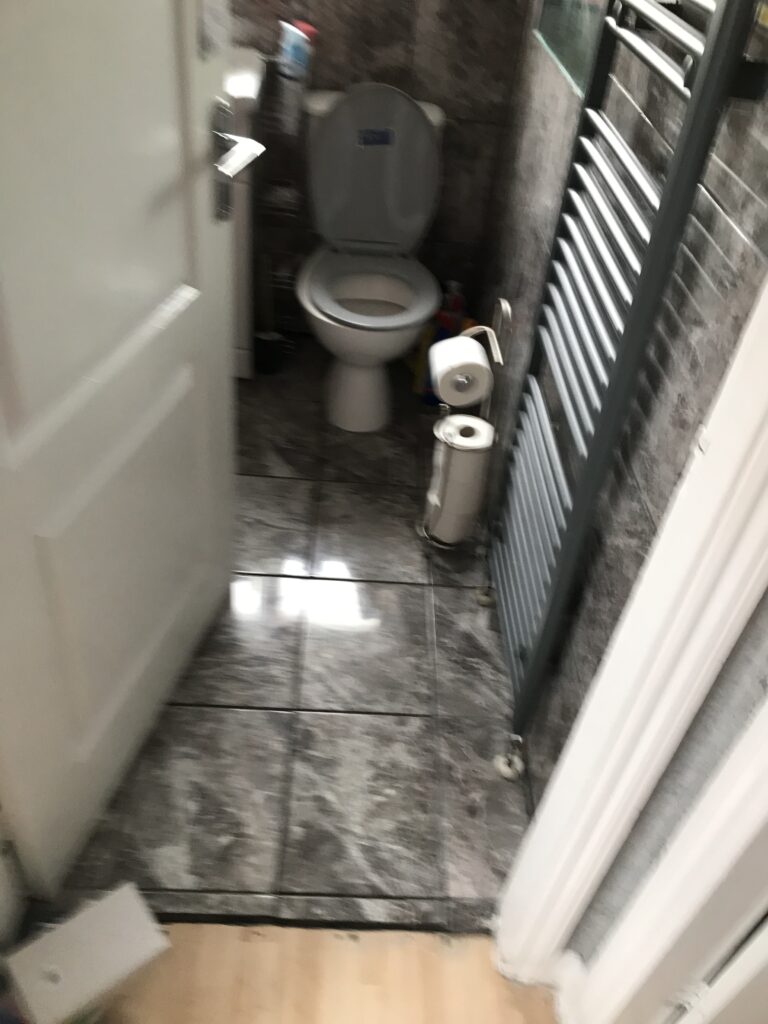 This is an image of what needed replacing. The floor tiles were dark grey, the grout was dark grey, wall tiles dark grey and bath panel – you guessed it 🙂
The floor tiles were cracked, some loose and the grout was breaking away. They had been laid direct onto the wooden floorboards and that is the result when that happens.
I removed the door, bath panel, sink and WC. Then lifted the old tiles, cleaned up and laid a solid layer of backer board to give a firm surface to hold the new tiles.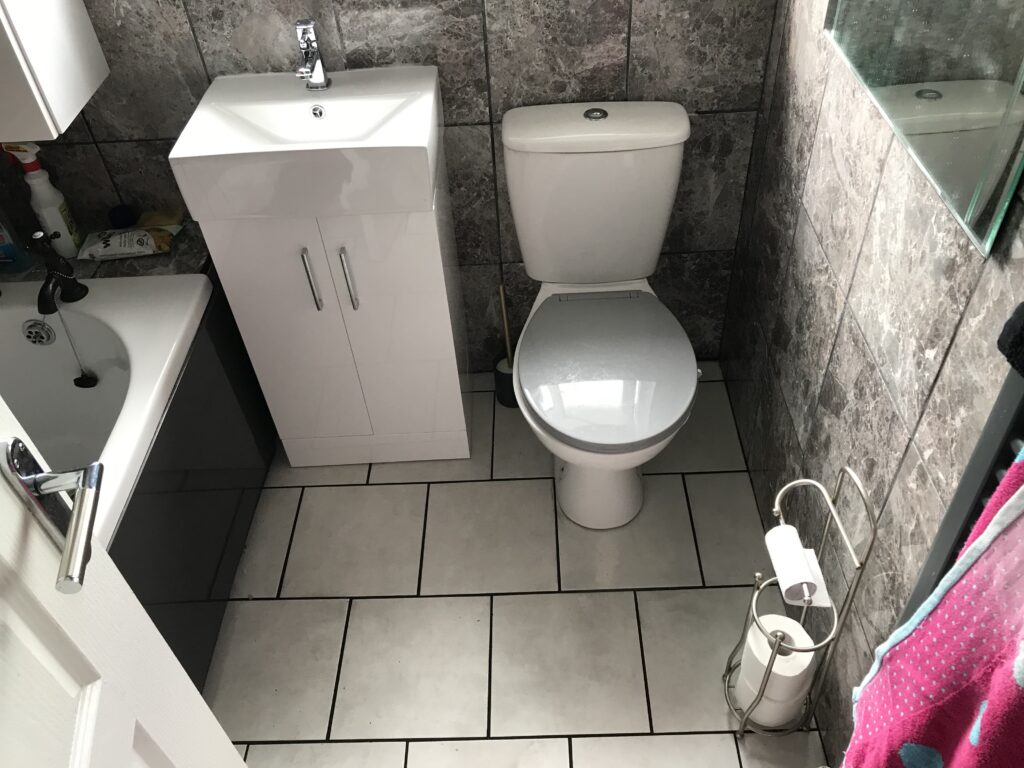 After the backer board had dried, I applied new tiles and grout. The customer provided a new sink unit to fit – so that went in. I had to trim the bath panel and door to fit as the floor level was now just a little higher.
Overall the bathroom now looks brighter and sharper adding £££'s onto the house value.