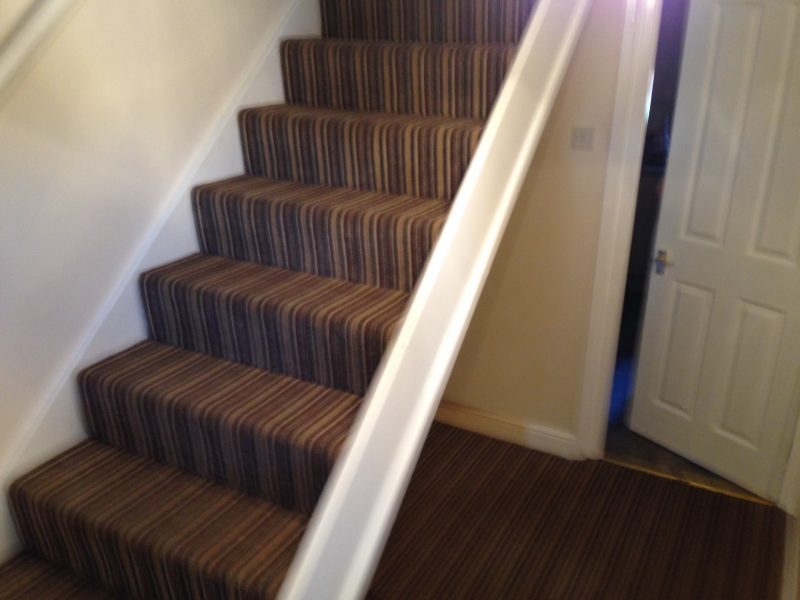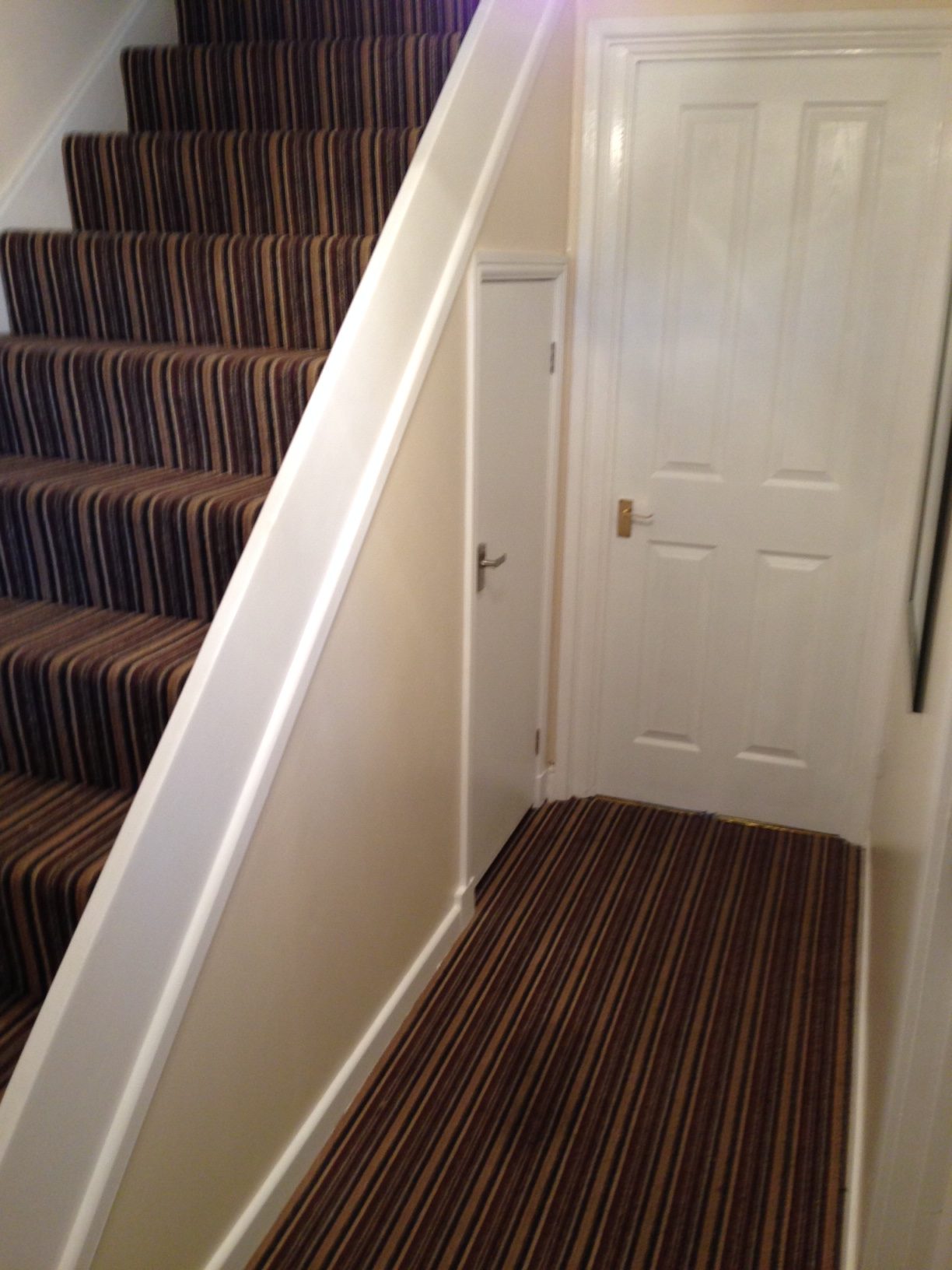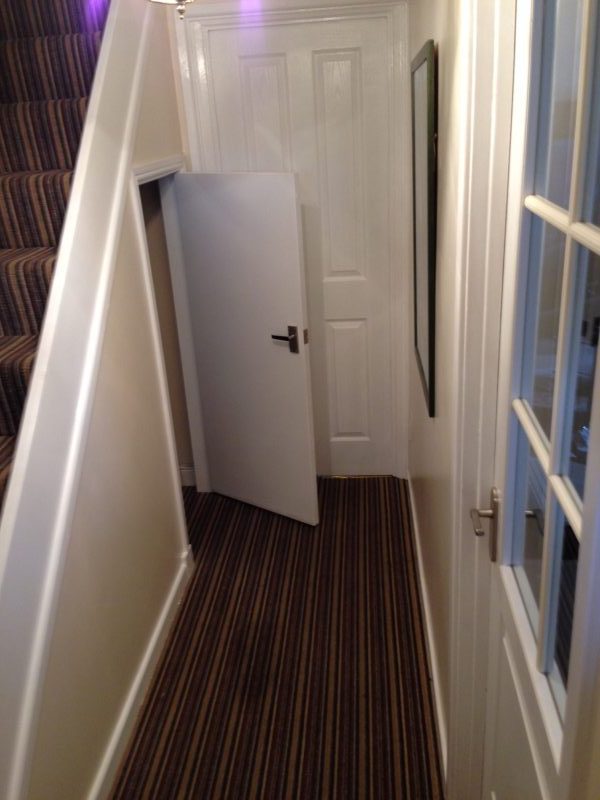 This customer needed some extra under stairs storage in the hallway.
Following discussions, and agreement with the customer, I created a covered in space under the staircase. Constructed a wooden stud frame, attached suitable plasterboard, fill and make good plaster joints. Created a door opening with an odd size due to the stair slope.
Made a door and frame to suit the opening, fitted catch, lock and hinges.
Added door surround, skirting board and finishing timber. Painted walls and woodwork. Re-cut carpet and fit gripper rods.
It now it's full of stuff – as it was always going to be, but at least the hallway is tidy:)
Skills: Joinery, Plastering, Decorating, Door Hanging and a tiny bit of carpet fitting
Cost: Less than £290 inc materials and Labour
Duration: 2 Days