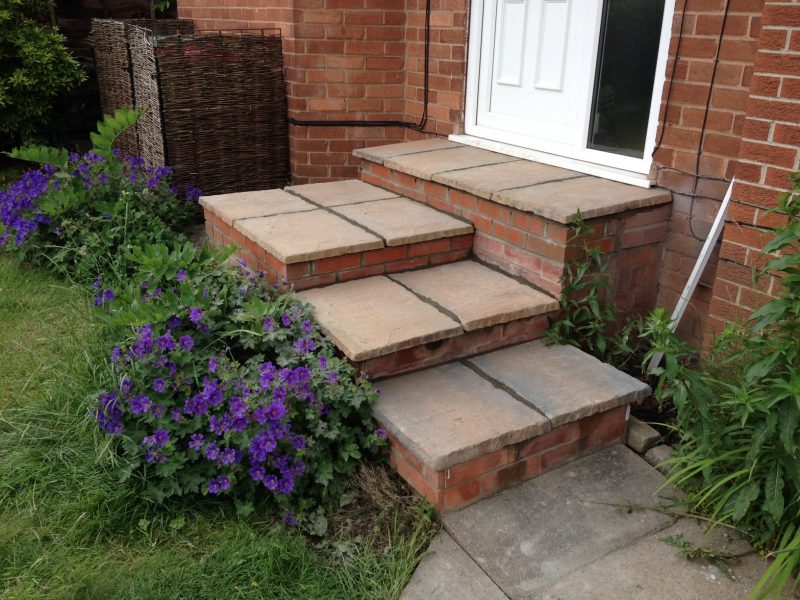 This customer needed a solution to these dangerous steps to the front door of her house. The steps were in place when she purchased the property, and unfortunately she took a tumble and broke both legs.
The top steps were too narrow, which made entry and exit to the property dangerous.
I created a wider top step, a good size platform and retained the bottom step to the pathway
Skills: Bricklaying, paving and imagination!
Cost: Less than £300 inc materials and Labour
Duration: 2 Days